Research Week: A Tradition of Knowledge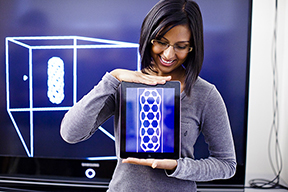 At UC Merced, learning goes well beyond textbooks and classrooms. Research Week is a once-a-year event that highlights the significant research and scholarship taking place on campus. It is an opportunity for the campus community and the general public to be introduced to the many innovative projects under way at UC Merced.
We welcome everyone to participate in this year's events and discover the many ways UC Merced researchers — students, faculty and staff — are working to find solutions to society's most pressing needs.
Learn More
Vernal Pool Reserve Overview
Finding Fellowship Funding for Graduate Research
Sigma Xi Symposium