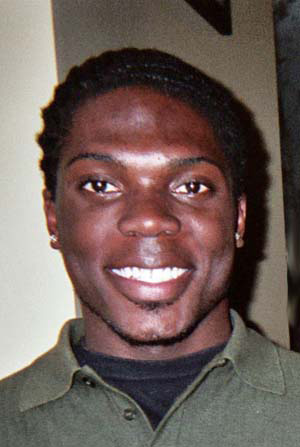 Right before UC Merced's opening ceremonies, Chris Ayeni and a friend were chatting about their favorite music and which are the must-listen radio stations in Merced. He remembers thinking wouldn't it be cool if the campus had its own radio station?
Now, just over a year later, Ayeni's idea is becoming reality as Radio Merced Club takes its first steps to take over the airwaves.
I think it will help create a unified student body voice, he said.
With the help of some dedicated people from the School of Engineering's Service Learning Program, which made the radio station's start-up part of their projects, there's now a plan of action to bring a working, student-run radio station to the campus.
I thought it would be a lot easier, but I wasn't being realistic, said Ayeni, 19. It takes a lot of planning, networking and energy to keep up with everything.
Faculty spoke to the radio team about the different types of majors that can work with the station, such as journalism and broadcasting.
Ayeni said he hopes when the station is set up, students will be able to receive credit for working there as an incentive.
They even visited UC Davis's radio station to get some one-on-one advice from the 21-year-old general manager.
UC Merced's club is seeking sponsors and donors to help guide them through the FCC laws and engineering work, but they already have enough equipment to run an amateur broadcast.
Ayeni said he and the rest of the members plan a Radio Day this spring, so they can broadcast live music and debut some talk and comedy shows.
We don't have enough power to go beyond the campus for now, he said. It's mainly to see what programming the students want to hear.
From broadcasting debates during election season to letting students know about campus services and events, the Radio Club's vision is to create a student-run station that goes beyond spinning the latest hits.
Hopefully we can bring something to the table that hasn't been done before, Ayeni said.
For more information on the Radio Club, contact Chris Ayeni at cayeni@ucmerced.edu.