Willem Van Breugel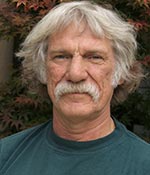 Adjunct Professor Emeritus
School of Natural Sciences
T: 209-658-6392
Astronomy - astrobiology, black holes
Physics - high energy physics
Many young scientists find themselves most fascinated by space and all the questions that exist about the universe beyond Earth`s atmosphere. Could there be life anywhere but Earth? How do we discover new phenomena in space? What are the origins of mysterious features like black holes?
Lawrence Livermore National Laboratory astronomer Willem Van Breugel can help answer these questions and commenting on related topics for students and the general public. He can also comment on questions regarding high energy physics.
Van Breugel is an adjunct professor in the School of Natural Sciences at UC Merced.