Thomas G. Hansford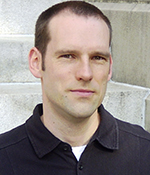 Associate Professor
School of Social Sciences, Humanities and Arts
T: 209-228-4037
United States judicial system
Professor Thomas G. Hansford is a political scientist who studies American politics, with a particular focus on judicial politics. He has studied the U.S. Supreme Court and is an authority on judicial politics and the interpretation of precedent, and has a secondary interest in campaigns, elections, and voter turnout.
He also researches interest-group involvement in the courts, the appointment of federal judges and the evolution of judicial institutions, and can provide authoritative comment on law, courts, judges, campaigns or elections, as well as constitutional law, law and society, professional service.
Hansford has published on topics such as the politics of precedent at the U.S. Supreme Court, political research, law and society and is also interested in the politics and study of voting.
He has examined how district court judges are appointed to the U.S. Court of Appeals; lobbying strategies related to the Supreme Court; presidential nominations to lower federal courts; the Supreme Court's incorporation of precedent; overruling of U.S. Supreme Court precedent; Supreme Court decision making; party-controlled campaign resources; the effect of inclement weather on voting turnout and partisan voting shares; the uncertainty surrounding Supreme Court nominees; federal judgeships; public law; and research methods in political science.
Professor Hansford earned his Ph.D. in 2001 at UC Davis and his bachelor`s in 1993 at St. Mary`s College of Maryland. He taught political science at the University of South Carolina.