David M. Ojcius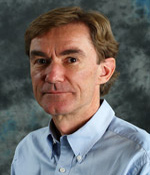 Professor
School of Natural Sciences
T: 209-228-2948
Immunology
Infectious disease
Miscarriage
The human immune system is fundamental to basic health. Without it, humans would have little chance of surviving simple infections. Understanding how the system works, and how it affects its "host" organism as it does its job, may yield critical breakthroughs in human medical treatment, especially for people with weakened or compromised immune systems.
Ojcius is a biologist and an experienced medical researcher whose work has heretofore focused on a family of bacteria (Chlamydia) known to be the world's leading cause of preventable blindness, afflicting more than 500 million people worldwide, and a common cause of respiratory and sexually transmitted diseases.
He is currently exploring the relationship between STDs and miscarriage, seeking to understand how the immune system's response to an STD in a pregnant woman contributes to miscarriage. High rates of STDs and teenage pregnancy in California's San Joaquin Valley make this work especially important.
Ojcius is also now expanding his research to include other infectious diseases and can provide comments on the principles and mechanisms governing pathogens like H5N1 avian flu or E. coli.
After growing up in a Spanish-speaking household in the Central Valley, Ojcius earned both his B.A. and his Ph. D. in biophysics at UC Berkeley. He spent 12 years at the famed Pasteur Institute in France before accepting his current appointment at UC Merced. He is the author or co-author of dozens of articles on infectious diseases and human immunology.