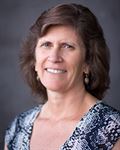 Campus Ombuds Deidre "De" Acker has been appointed Staff Advisor-designate for 2014-16, UC President Janet Napolitano announced this week.
Acker joins Donna Coyne of UC Santa Barbara, the 2013-15 staff advisor, after a systemwide search. Coyne will be the Staff Advisor, replacing Kathy Barton of UC Riverside whose two-year appointment ends June 30. 



As staff advisor-designate, Acker will bring the voice and perspective of staff and non-Senate academic employees to Board of Regents deliberations. She will participate as a non-voting advisor on seven Regents' committees.
"De's depth of understanding of staff issues and her broad experience as a UC staff member make her an ideal candidate for the Staff Advisor role," UC President Janet Napolitano said. "I look forward to working with her during the next two years."
Napolitano, in consultation with Chair of the Regents Bruce Varner, selected Acker from finalists recommended by a selection committee that included current and former staff advisors and other staff from campuses and the Office of the President.
"I care deeply about the experience of all employees in the UC system, and I'm interested in working to help UC be the place where people want to work and build their careers," Acker said. "I'm eager to visit the campuses, medical centers and labs and learn about how we're the same and how we're different."
In the first year, the staff advisor-designate acts much like an apprentice to the staff advisor. The following year, the designate fulfills the role as staff advisor.
Acker will continue her work as UC Merced's campus ombuds and is pleased that her two-year appointment will bring greater visibility to the UC's newest campus. She is the first UC Merced staff member to hold the staff advisor position since it was created in 2005 as a pilot program.
Acker, a California native, brings to the position a long and deep connection to UC. She has been a UC employee for more than 25 years, first at UC Santa Barbara where she held a variety of positions including director of the UCSB Women's Center for 12 years. In that role she supervised the sexual harassment and violence prevention education programs, helped to establish a campus mediation service, served as co-president of the Professional Women's Association and established a campus resource center for lesbian, gay, bisexual and transgender students.
She first came to UC Merced as a volunteer, helping to coordinate staff from around the system who helped with the campus's first student move-in day. In 2007, she took a position as assistant dean of the School of Natural Sciences. In 2012, Chancellor Leland named her as UC Merced's first campus ombuds in the Office of Ombuds Services.
"I've learned to be a good listener," Acker said. "Staff members want to know that someone is paying attention to their needs and issues."
Acker has also served as a volunteer mediator, mentor and investigator at both UC Merced and UCSB. During her time in Merced, she's served on numerous committees and advisory boards including Chancellor's Advisory Committee on the Status of Women, founding chair of the Violence Prevention Program Advisory Board, the Campus Space Committee and various search committees.
"Having worked on two campuses, in three divisions and as a student employee, I've seen a lot. I'm very interested in creating and supporting inclusive environments for our increasingly diverse population."
Acker graduated from UC Santa Barbara and later took advantage of UC's tuition discount to earn a master's degree in education while working fulltime. In addition, her father and brother are UC Berkeley graduates. She hopes her sons, ages 17 and 13, will someday join them as UC alums. Meanwhile, Acker says that she looks forward to serving in this advisory role.
"I do not come with any particular agenda except to help the system improve the lives and climate for all staff," Acker said. "I hope to contribute by raising issues of concern to staff, empowering staff, exploring best practices and help the system attract and retain the most diverse and talented staff possible."
Learn more about the role of the Staff Advisor to the Regents online.