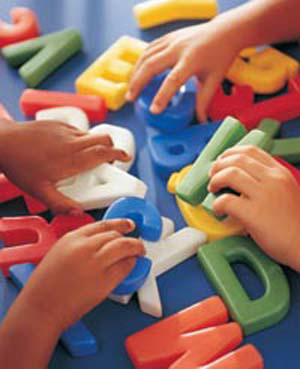 Families throughout California face a growing challenge when they seek licensed care for their children. For San Joaquin Valley families, the problem is particularly acute. A report on regional education and youth preparedness published in 2004 by the UC Merced Great Valley Center indicates that 49 percent of Valley children go to preschool compared to 54 percent statewide.
UC Merced recently received a $600,000 gift from the David and Lucile Packard Foundation to support work that will address these critical issues. Funding from the foundation is already helping advance the pursuit of research, dialogue and resources to expand the availability of high-quality care and education for young children.
As a new research university, we have the opportunity to boost the understanding of best practices in early care and education through research, said Kenji Hakuta, dean of the School of Social Sciences, Humanities and Arts, who authored the proposal. Our goal is to develop the institutional capacity to provide regional leadership in increasing awareness and working with the early childhood education community to provide excellence in serving the community's early care and education needs.
Approximately half of the Packard Foundation funding will be allocated to support development of the UC Merced Early Care and Education Center, which is envisioned as a model facility that will offer care and educational programming for infants, toddlers and preschool-aged children.
A second component of the initiative will focus on related research and policy analysis conducted by faculty and students.
Yet another portion of the funding will support regional dialogue designed to promote the quality of and access to early child care and preschool education. The Great Valley Center is expected to organize a series of town hall-style meetings with business, civic and political leaders; educational professionals; social service organizations; advocacy groups; and ethnic and religious leaders. Focused on the value of preschool and current trends in preschool, two sessions at the Great Valley Center's recent annual conferencein Sacramento have already started the dialogue on these important topics.