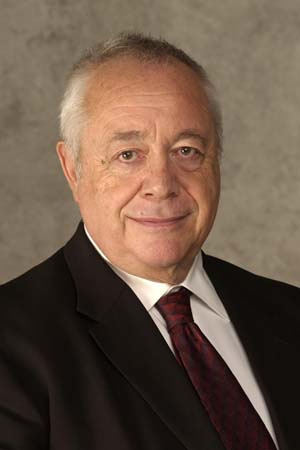 The proposed medical school for UC Merced is getting down to business.
A planning group comprised of academic leaders from UC Merced, UC San Francisco, UC Davis and UCSF Fresno met in December to discuss options for a medical education program in the San Joaquin Valley, leading to a medical school at UC Merced.
The planning group overwhelmingly recommended that UC Merced develop The Health Services and Medical Education Initiative, an independently accredited medical education program based on partnerships with UC Davis and UCSF.
A priority for The Health Services and Medical Education Initiative is to train students with an emphasis on cultural sensitivity, a flexibility to operate in multiple health care systems, and a willingness to focus on patient-centered health care. The initiative's two main research arms, biomedical sciences and population-based health research, continue to grow.
UC Merced officials are working toward a target date of 2012 for its first medical class, expected to have about 32 students.
Medical students attend four years of post-graduate education and then generally complete a four-year residency program. Based on a 2012 start date, UC Merced medical school graduates would begin practicing in 2020.
The vision for the UC Merced medical education initiative will leverage training opportunities at existing hospitals and clinics throughout the region, avoiding the cost and time needed to build a university-owned teaching hospital.
Plans now call for students to receive training in basic and applied sciences at the UC Merced campus, and receive their clinical training at clinical campuses throughout the region, such as in Fresno, where the UCSF Fresno medical education program provides clinical rotations. Additional clinical campuses would be added in the future.
Establishing a medical school in the San Joaquin Valley will help address the health-care-provider shortages in the Valley, said UC Merced Dean of Natural Sciences Maria Pallavicini. The economic benefits associated with a medical school, both its education and research, will have a broad impact on the region.
Statistics show that physicians tend to stay in areas where they are trained.
This is an exciting opportunity for the Valley, Pallavicini said. It has the potential to keep healthcare dollars in the area and to address population-based health issues that are prevalent here, such as diabetes, obesity and asthma, to name a few.
The December meetings, the academic recommendations and the hiring of Carlos Martini, M.D., a physician and nationally known expert, to consult in developing a business plan for the initiative, wrapped up the second phase of planning.
The next step is to develop a written proposal to present to the UC Office of the President. Organizers hope to have the business plan completed in June.
UC Merced has very high hopes for the initiative.
Ideally, we will provide opportunities for students in the San Joaquin Valley to stay in the region to obtain both their undergraduate, graduate and professional degrees, Pallavicini said.
To learn more about UC Merced's medical education initiative, visit
http://med.ucmerced.edu