Calvin E. Bright Success Center will provide outreach, advising and instructional support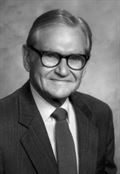 The Bright Family Foundation has donated $2 million to the University of California, Merced, to provide advising and learning support services to students during their first year and beyond.
The Calvin E. Bright Success Center, which will be established with the gift, will ensure that all students have the resources necessary to achieve their academic goals at UC Merced.   
"Our young people are the future of the Central Valley and California and we all play a role in helping ensure that they can reach their fullest potential," said Calvin E. Bright, president and chairman of the Modesto-based Bright Family Foundation and a UC Merced trustee since 2000. "I remember the difficulties I encountered in my first year in college and I am committed to helping give students who have a will to succeed the support they need to achieve their goals and dreams."
The gift will help the university enhance and expand existing programs including academic advising, mid-semester assessment, instructional support, personal mentoring and leadership experiences. It will also enable the campus to provide 24-hour, interactive, Web-based learning modules for all students and allow for specially designed software to track the center's results.  
During the 2011-12 academic year, the center anticipates serving 1,200 students through outreach efforts; providing advising and intervention for up to 750 students who haven't declared a major; and coaching an estimated 700 students through college success programs.
Jane Lawrence, vice chancellor for Student Affairs, says this support is crucial to reduce the number of students who drop out after their first year. "The Bright Success Center will support students faced with the new demands and stresses of university life," Lawrence said. "As the campus grows, this gift will help us to continue to give more students the personalized attention they need."
The Bright Success Center, formerly known on campus as the Student Advising and Learning Center, already has a proven track record of success. Intervention strategies have helped more than 150 UC Merced students succeed in academic majors better suited to them. The Bright Family Foundation and the university share a commitment to increase first-year retention, degree progress and graduation rates among all students.
The foundation is dedicated to projects that serve the youth of the San Joaquin Valley, with a special emphasis on education and health. For more than three decades, Bright has designed and built award-winning homes and communities and served as an industry leader to aspiring engineers.
"UC Merced is preparing students not just for careers, but to be thoughtful, civically engaged citizens — the same values that my father lives by," said Carol Bright Tougas, the foundation's vice president. "We have made a commitment to invest in educating future leaders for generations to come."
This is not the first time that the foundation has stepped up to support the academic success of UC Merced students. In 2008, the foundation established the Calvin E. Bright Engineering Scholarship Fund for engineering majors. The foundation believes that engineering is an important component to maintaining the nation's technical competitiveness and is committed to helping achieve this goal.
"Calvin Bright has been a leader in the Valley — as an entrepreneur and a philanthropist," said Jan Mendenhall, associate vice chancellor for development. "This gift helps further support the university's mission of student success while continuing the Bright family legacy of strong academic support."
An endowment and current-use fund will be created to provide both immediate and long-term support for students.