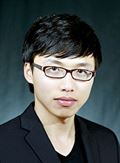 It's no surprise UC Merced graduate student Siyu Wu's research — rooted in mechanical engineering — has veered toward the environmental. Wu, who grew up in China, was raised by parents who felt strongly that the environment should be protected and all efforts should be made to reduce one's footprint.
"My mother always says a family of three people should drive no more than one car, in order to minimize pollution and petroleum consumption," Wu said. "I believe increasing energy efficiency plays a critical role in reducing the global energy crisis."
Wu, studying mechanical engineering under UC Merced Professor Jian-Qiao Sun, is currently focusing his research on the optimization of heating, ventilation and air conditioning (HVAC), which account for 57 percent of the energy used in U.S. commercial and residential buildings.
But most HVAC systems have flaws that could waste large amounts of energy, so Wu is working on developing a system-level fault detection and diagnosis (FDD) strategy, along with intelligent controls of HVAC systems.
"The FDD study will help establish construction and renovation standards for new and existing buildings," Wu said. "Intelligent controls have the potential to better regulate the performance of existing HVAC systems to provide a comfortable environment in a building with a minimum consumption of energy."
Wu said he chose UC Merced for a number of reasons, but the first was the relationship he had developed by email with Sun.
He committed to joining Sun's lab while the professor was still at the University of Delaware, and when Sun moved to UC Merced, Wu decided to follow him there despite holding offers from some of the top-ranked mechanical and industrial engineering programs in the country.
"Dr. Sun has influenced me in ways beyond mere research," Wu said. "He's taught me how to be a happy, humble, exploring and creative person who is always inquiring while really enjoying the things he is doing."
In addition, Wu was impressed by the extensive control and monitoring system UC Merced has installed throughout campus. While researchers at most universities can study energy efficiency only through simulations, Wu said, UC Merced becomes a living laboratory on the cutting edge of such research.
The choice has been a rewarding one, Wu said. Coming to the United States from China — and coming to a small campus after growing up in a big city — has been a major adjustment. But the change has been a positive one, as he has been able to experience all that California has to offer while forging strong relationships within UC Merced's close-knit community.
"I have developed some amazing friendships with people who treat me like family," Wu said. "I belong to the generation of the Chinese one-child policy, so you can imagine how incredible it is for someone thousands of miles from home to become like your own brother or sister."