William Shadish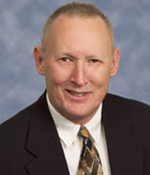 Professor
School of Social Sciences, Humanities and Arts
T: 209-228-4372
Effectiveness of psychotherapy
Whether it's paralyzing fear, extreme depression, performance anxiety or some other form of mental disorder, people of all ages and backgrounds can be seriously affected, even disabled, by an inability to overcome their particular malady. Can psychotherapy help? If so, how can scientists and researchers determine which techniques are likely to have the most favorable impacts?
Shadish has spent more than 30 years pursuing these and related questions. His research and expertise cover a wide range of topics in the field of psychological experimentation, analysis and evaluation. For example, he has or is currently conducting research on such subjects as marital and family psychotherapy, presurgical psychoeducation, SAT coaching, juvenile drug-use prevention, alcoholism treatment and occupational therapy. All share the common goal of determining how social interventions can improve outcomes for people. As always, his particular emphasis is on finding out, in a very practical sense, what works.
Shadish is the author of several leading psychology books and more than 100 articles, book chapters, scientific papers and other published materials. He is a recognized authority on experimentation and social-science methodology – devising testing techniques that yield reliable results. He is editor, associate editor or past editor of numerous psychology publications and the recipient of more than half a dozen distinguished awards and honors in his field.
He earned a B.A. in sociology from Santa Clara University and M.S. and Ph. D. degrees in clinical psychology from Purdue University. He joined the faculty at UC Merced in 2003, following a highly distinguished, 22-year career in research, instruction and publishing at the University of Memphis.