UC Merced Chancellor Dorothy Leland says the campus' research mission to create new knowledge will become its focus for growth and development in the years to come
Quick Facts:
Chancellor Dorothy Leland said UC Merced is already having a significant impact on the San Joaquin Valley and the state.
More investment in research facilities, teaching labs and in the faculty is needed to continue the campus' trajectory.
The campus' teaching and research missions will help bring greater economic prosperity to the San Joaquin Valley.
Chancellor Dorothy Leland of the University of California, Merced, said today the 6-year-old campus has made significant contributions to the state through its innovative research and that more investment is needed for it to meet its promise to bring greater economic prosperity to the San Joaquin Valley, the fastest-growing region in the state.
"Our talented researchers have already produced scores of inventions that have the potential to change lives, communities and industries," Leland said. "These research efforts at UC Merced indicate how very quickly the youngest University of California campus is making its mark. Our challenge now is to keep the momentum going under very difficult circumstances."
UC President Mark G. Yudof, along with some 300 community members, formally welcomed Leland to the university during a ceremony today in the Carol Tomlinson-Keasey Quad. In his brief remarks, Yudof hailed the campus' mission to serve the San Joaquin Valley and said Leland, who began her tenure as UC Merced's third chancellor July 1, is a leader whose skill set is exactly what the campus needs as it moves into its next phase of growth.
"As remarkable as its first six years have been, its best days are yet to come," Yudof said. "And that is good news for the Valley, for the state, and for that matter, the world."
With countries such as Saudi Arabia, China and India aggressively funding higher education infrastructure for research, Leland called on public and private partners to continue their investment in UC Merced so the campus can build more research facilities and teaching labs, hire additional faculty members and expand research related to public health and medicine, among other fields.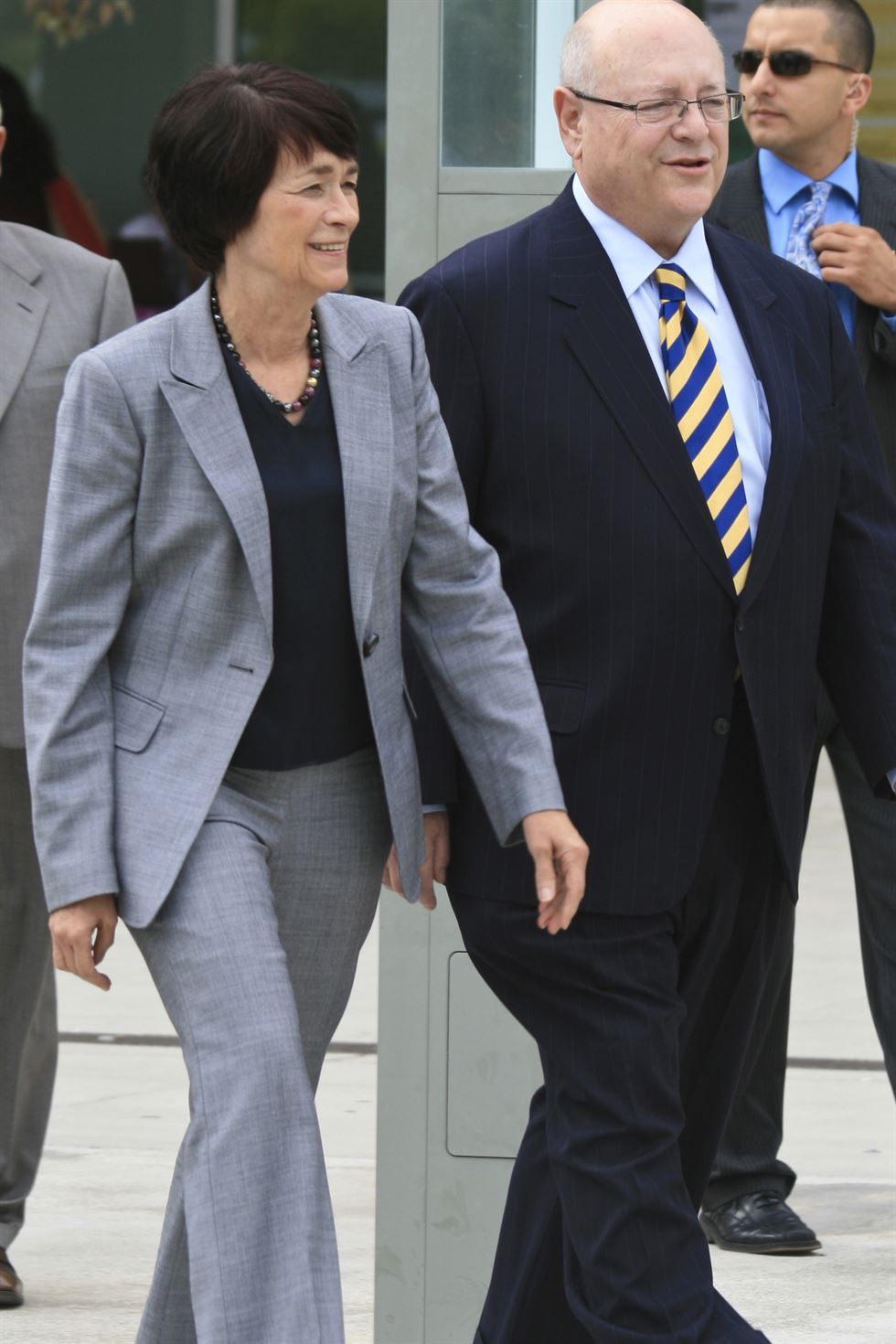 "In short, what UC Merced needs now is for the state and federal government, business and industry leaders, philanthropic foundations and individuals to step up and invest in this young university's extraordinary promise to improve lives and bring economic prosperity to the Valley," Leland said.
With core academic offerings established and strong interest in the campus by undergraduate students, Leland said the research mission would increasingly become the campus' focus for growth and development in the years to come.
Campus researchers have already made advancements in health research, such as developing a technique that considerably reduces the time needed to diagnose microbial blood-borne diseases. Professors in cognitive science and engineering have been designing and implementing virtual environments to test revolutionary new computer chips introduced by IBM. Meanwhile, researchers with the Sierra Nevada Research Institute are developing new ways of measuring the Sierra snowpack to better predict annual water flow through the state.
The UC Board of Regents appointed Leland as the third chancellor of UC Merced in May. Since assuming her duties in July, she has spent her first three months meeting with faculty, staff, students, government and community leaders, and campus supporters throughout California and in Washington, D.C.